Distribution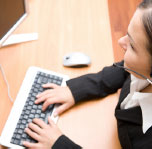 Quality Products, Application Expertise
Providing a complete product line of hydraulic components from respected manufacturers Greenerd Hydraulics is available to assist you with your component requirements. Our standard offering includes fixed displacement and variable displacement pumps, linear actuators, rotary actuators, valves, filters, heat exchangers, instrumentation and accessory components.
Manifold Design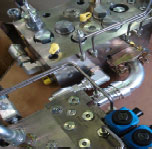 In-House Design,
Manufacture and Test...
From circuit design to detailed layout, manufacture, and test, Greenerd Hydraulics has the experience and expertise to provide hydraulic manifolds for any hydraulic application. We have been designing and manufacturing hydraulic manifolds for our hydraulic presses for over 75 years! Our in-house manufacturing and manifold design expertise is now available to hydraulic customers for any and all applications.
Power Unit Fabrication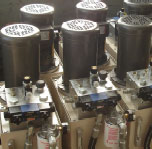 50 Years of Power Unit
Manufacturing Experience
From fractional HP compact systems to 150 HP (and above) central power units, Greenerd Press & Machine has been building hydraulic power units and systems for decades. With our in-house applications experience, engineering expertise and highest quality fabrication capabilities Greenerd Hydraulics is uniquely qualified to assist you with your hydraulic power unit requirements.
Field Service & Repair

Experienced and Responsive
Field Services
Greenerd Press & Machine has been servicing customer machinery on-site and worldwide for over 100 years! Our experienced technicians are equipped and capable of analyzing and solving many production machinery problems on site. Our experience includes press machinery, hydraulics, pneumatics and controls. Let us know what we can do to assist you.
Controls & Automation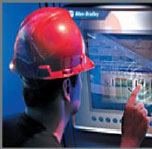 Turnkey Service and Local
Applications Expertise
Utilizing Allen Bradley controllers, Greenerd Hydraulics engineers have experience in controls and automation applications. Single axis or multi-axis closed or open- loop force, velocity / position control and automation engineering services are available. Our engineers are available to assist you with turnkey machinery upgrades and expansion projects. From project conception through final customer approval, Greenerd has the experience to provide you with complete controls and automation.